2020 07 July 31 Royal Tea Party Update
Royal Guests & Volunteers –
As with many beloved events this year, our planning team has had to make the decision to cancel the in-person aspects of our Royal Tea Party Fundraiser & Silent Auction for 2020. But all is not lost. We're not cancelling all of the fun!
We had originally postponed our event to Sunday, September 27 1:30PM – 3:30PM. We are keeping that day and time and will instead be live streaming our fundraiser event. We invite you and yours to join us from your own tea party at home!
* Live emcee and guests
* Costumed character vocal performances
* Interviews of Royal Family KIDS campers and camp volunteers
* Virtual Fashion Show – text in the photos of your little princes and princesses attending from home during the live stream and we'll include them during the broadcast
* Contest for best decorations – Our virtual guests will text in their home tea party decorations throughout the event. Once the event closes, online voting will be open to anyone ($5/vote). Vote for as many entries, as many times as you wish!
* Online Silent Auction – will be open September 21 through September 29
* Special dance performances by Luminary Dance Academy
Available for purchase through auction website a few weeks before the event:
* Tea Party at Home Kits – decorations, tea cups, tiaras
* Tea Party Treats To Go – special tea-themed offerings (tea sandwiches, macaroons, etc.) available for pickup from local vendors
Our live stream event will be broadcast through our Silent Auction website: RoyalTea2020.givesmart.com. We will get our silent auction items online soon so you can preview them all so check back within a few weeks!
***********************************************
TICKET REFUNDS
For those who had already purchased their tickets through Eventbrite, we would kindly ask you to consider turning your ticket purchase into a donation to Royal Family KIDS. As you can imagine during this time, donations have been much lower than in previous years, while we are still continuing to provide our campers with much of what they would normally receive at summer camp. Click here to visit our August Update Post for a complete list of the new and creative ways we're reaching out to our campers this summer and fall.
TICKET DONORS: For those who choose to donate their ticket purchase, we'd like to extend our most sincere THANK YOU! As a small token of our appreciation, we can offer you a Thank You Tea Treat Goodie Bag. A few of our generous volunteers who planned to donate home-made and/or store-bought treats for the in-person event are still willing to do so. They will be available for pickup in Longview a few days before our September 27 livestream event. For planning purposes, if you would like to claim your free Thank You Treat Goodie Bag, please reserve yours by completing this form by Friday, August 14. If you decide after that date that you would like some treats to enjoy during the livestream, you'd be more than welcome to purchase the Tea Party Treats To Go mentioned above.
REFUND PROCESS: If you wish to request a refund, please click here to follow the instructions on Eventbrite's website. Your refund request must be made by Friday, August 14. Our Refund Policy for our event was originally set up as "No Refunds", but we understand these are different times. So skip to Step 2 in the instructions.
We are praying that you and your loved ones stay healthy and safe during this time. Don't hesitate to reach out to us with any questions or concerns. We'll miss seeing you all in person this year but are looking forward to Spring of 2021!
For the KIDS!
Royal Tea Party – Event Planning Committee
Michelle Casanover, Jina Ezell, Julia Fielding, Patty L'Amie, Jess McCloud, Andrew Nguyen, Danielle Rowley, Beth Schwartz, Bryeanna Lea Siebert
________________________________
Jess McCloud, Chapter Director
Royal Family KIDS – Camp #372
(971) 225-7352 Call/Text |  cowlitz@RoyalFamilyKIDS.org
www.facebook.com/RFKCowlitz  |   Latest Newsletter   |  Subscribe to our email list.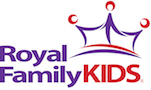 Confronting Abuse ・ Changing Lives
Treat People Royally | Make Moments Matter | Keep Moving Forward