2020 07 July – Caregivers Weekly Email #5
Email Content to Caregivers Week #5:
Catch up on our camp staff videos from the last four weeks:
Royal Family KIDS – Cowlitz County YouTube channel
Stories Read Out Loud:
The Day the Crayons Quit by Drew Daywalt
This Week's Online Church Worship Service:
– Message Podcast
– Kids Lesson (includes video)
– Worship Playlist
CLICK HERE for content from previous weeks.
FUN ACTIVITY: Download and print free Hamilton Coloring Pages with quotes from Alexander Hamilton, George Washington, the Schulyer Sisters, and even King George III. Click here.
Coloring Art With Your Hands & More Free Resources (Activities, Crafts, Games, Lessons, Object Talks, Puzzles, Skits, Songs and Stories)
More Stories Read Out Loud from Pastor Cameron at First Baptist Church Longview (click here and look for the "PC's Reading Castle" videos)
_________________________________________________________________
Recap:
We were saddened to learn last month that the Kelso Department of Children, Youth & Families (DCYF) office would not be allowing foster children to attend our week-long sleepaway summer camp, due to safety concerns and gathering restrictions surrounding the COVID-19 pandemic.
However, we're excited to announce that, as of this week, we HAVE received approval for the below alternative camp plans!
Mailing letters to our campers from last summer through the summer. (First batch were mailed on 6/5/20. Please use the contact info at the bottom to let us know if your kiddo does not receive theirs!)
Delivering camp care packages to our campers from last summer (unless they already graduated from camp). Caregivers: please watch your email inboxes, as that is how we'll be obtaining your permission and scheduling the delivery of these care packages. (We will be ordering the necessary supplies in the coming weeks.) These would include camp swag that they normally would have received at camp (new backpacks & school supplies, camp duffel bag, camper activity book, camper t-shirt, camp mp3 player (with camp songs and the recorded drama skit) and a new storybook bible, if they need a new one.
Delivering foster family care packages to the homes of last year's campers. That way, if there are new foster children in the home who weren't campers last year, or the foster families have biological children at home, they're not left out. These would include an encouraging note, treats (cookies, brownies, etc.) and family fun items (coloring books, crayons, colored pencils, board games, etc.).
Posting videos – A few Camp staff members will record short, encouraging messages to post on our Facebook page, website, and email to our campers' caregivers. Some videos may include music and motions from our camp songs last summer.
Weekly emails to a Camper Caregiver email list – these would include encouraging messages to our campers and links to some content for activities and crafts kids can do at home, as well as videos of children's stories being read aloud. (See below for our first weekly email content!)
Zoom calls with camp staff and campers. Caregivers: please watch your email inboxes, as that is how we'll be obtaining your permission and coordinating scheduling of these zoom gatherings.
Weekend Day Camp
After all gathering restrictions are lifted, we hope to schedule a weekend Day Camp (perhaps late Fall or Winter). It would be held locally (perhaps Youth & Family Link in Longview) and our vision is that it would be all day on a Saturday and Sunday (no overnight stay). As usual: caregivers would complete an online application, we'd accept applications for foster kiddos ages 7-11, (preference is always given to returning campers). The plan is to accept 16 girls and 16 boys. We would include as many elements from camp as possible: drama and puppet skits, birthday party (with presents and cupcakes), arts and crafts, rock wall, dress up station, princess parlor, snack recipe making, etc. Campers would take home more of their camp swag: camper t-shirt #2, camper photo album (would include photos from day camp), camp values wristbands, birthday gifts, camper water bottles and carriers, camp string backpack, storybook bibles for new campers (or to replace any that previous campers lost), projects from woodshop and arts & crafts.
Are you accepting CAMPER applications? We will be accepting camper applications after we've set a date and once we're closer to that date. We will announce on our website, Facebook page, and to our email list when that occurs. Click here to be added to our email list. Click here to visit our Facebook page.
Are you only accepting repeat campers for the Weekend Day Camp this year? Nope! Each year, our camper applications are open to any children who are in, or have spent time in, foster care or kinship care, as long as they are between the ages of 7 and 11 at the time of the originally-scheduled camp (August 2 – August 7). Preference is given to previous campers and children who are from Cowlitz or Wahkiakum counties (even if they are placed outside of our region). Children who have returned to their biological families or have been adopted are still eligible to apply for camp. Children who are living in Cowlitz or Wahkiakum counties but are wards of counties in other regions, are also eligible to apply for camp. We do accept applications from foster children outside of our area, however preference is usually given to those who meet the above criteria. Camper acceptance is not on a first-come, first-served basis. We do wait until the application period has closed before accepting campers and placing others on our waitlist.
We are praying that you and your loved ones are staying safe and healthy right now, and that you, too, find comfort in the knowledge that Our Father loves and cares for you personally, more than you can imagine.
Thank you for all you do for these vulnerable children from hard places. You are so appreciated!
For the KIDS!
Jess McCloud, Chapter Director
_________________________________
Royal Family KIDS – Camp #372
(971) 225-7352 Call/Text |  cowlitz@RoyalFamilyKIDS.org
www.facebook.com/RFKCowlitz  |   Latest Newsletter   |  Subscribe to our email list.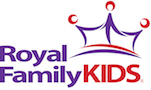 Confronting Abuse ・ Changing Lives
Treat People Royally | Make Moments Matter | Keep Moving Forward