2020 05 May Newsletter & Alternative Camp Ideas
Royal Family & Friends –
We received word from our local Department of Children, Youth & Families (DCYF) office this week that they will not be allowing foster children to attend summer camps, due to safety concerns surrounding the COVID-19 pandemic.  This means that our week of summer camp this August has been cancelled.
While we will absolutely miss getting to spend the week of camp with our amazing kiddos, we're really looking forward to connecting with them in some new, creative ways this summer and we would love for you to join us! Below are a few ideas for which we're currently seeking approval from DCYF, but we will need your help in pulling these off!
Mailing letters to our campers from last summer each month this summer.
Delivering camp care packages to our campers from last summer.  These would include camp swag that they normally would have received at camp (new backpacks & school supplies, camp duffel bag, camper activity book, camper t-shirt, camp mp3 player (with camp songs and the recorded drama skit) and a new storybook bible, if they need a new one.
Delivering foster family care packages to the homes of last year's campers. These would include an encouraging note, treats (cookies, brownies, etc.) and family fun items (coloring books, crayons, colored pencils, board games, etc.). That way, if there are new foster children in the home who weren't campers last year, or the foster families have biological children at home, they're not left out.
Creating videos – Camp staff will record short, encouraging messages to post on our Facebook page, website, and email to our campers' caregivers. Some videos may include music and motions from our camp songs last summer. Thank you to Caitlyn Park for kicking us off with our first summer video! Click here to watch!
Weekly emails to Camper Caregiver email list – these would include encouraging messages to our campers and links to some content for activities and crafts kids can do at home, as well as videos of children's stories being read aloud.
Zoom calls with camp staff and campers
Weekend Day Camp
After all gathering restrictions are lifted, and after obtaining DCYF approval, we hope to schedule a weekend Day Camp (perhaps late Fall or Winter). It would be local (perhaps Youth & Family Link in Longview) and our vision is that it would be held all day on a Saturday and Sunday (no overnight stay). As usual: caregivers would complete an online application, we'd accept applications for foster kiddos ages 7-11, (preference is always given to returning campers). The plan is to accept 16 girls and 16 boys. We would include as many elements from camp as possible: drama and puppet skits, birthday party (with presents and cupcakes), arts and crafts, rock wall, dress up station, princess parlor, snack recipe making, etc. Campers would take home more of their camp swag: camper t-shirt #2, camper photo album (would include photos from day camp), camp values wristbands, birthday gifts, camper water bottles and carriers, camp string backpack, storybook bibles for new campers (or to replace any that previous campers lost), projects from woodshop and arts & crafts.
Will You Join Us???
Below is a list of volunteer positions needed to accomplish the above goals. Will you prayerfully consider joining us in bringing hope to these precious kiddos? Whether you've served before at camp … in town … or haven't gotten plugged in yet …. there are now some new, great, in-town ways to really get involved!
Weekend Day Camp   

(Draft Schedule)
Friday:                9AM – 5PM  Setup & Decorating
Friday Evening: 6PM-9PM    Mandatory Volunteer Training
Saturday & Sunday
    7:30AM  Volunteers Report
8:00AM  Camper Check-In & Breakfast Starts
8:30AM  Day Camp Starts
4:30PM  Day Camp Ends … Camper Pick-Up begins … Clean-up begins
Saturday 5PM  Volunteers Leave
Sunday   5PM – 9PM Tear Down/Clean Up
Day Camp Needs
Camp Counselors ● Camp Staff Assistants ● Junior Camp Counselors ● Camp Tea Party Setup/Decorations Coordinator ● Birthday Party Setup/Decorations Coordinator ● Photographer ● Videographer ● Audio/Video Tech ● Professional Counselor or Social Worker ● Hospitality/Snacks (including tea party treats) ● Arts & Crafts Assistant ●  Actors ● Coach ● Bible Storyteller ● Decorating ● Woodworking Assistant ● Setup (Tables/Chairs/Drama Sets/Loading & Unloading Boxes) ●  Curriculum Coordinator ● Chapel Time Leader ● Drama Coordinator  ● Dress Up Station Coordinator ● Beauty Parlor Coordinator ● Logistics Coordinator ● Camper Check-In & Check-Out
General Needs
Write letters to campers (click for instructions) ●  Prayer Partners ● Volunteer Coordinators ● Solicit Donations of money or goods (i.e. donor for birthday pizza party)  ● Prep (arts/crafts/packing) ● Writing thank you cards ●  Maintaining website content ● Designing print and online flyers ● Managing our Facebook page ● Royal Tea Party Fundraiser: Planning, Table Decorator, Costumed Character, Volunteer Coordinator, Silent Auction Assistant
Please COMPLETE THIS SHORT SURVEY to indicate how you'd like to partner with us and to submit any other creative ideas you have for ways to connect with and serve our foster kiddos this summer.
On the above survey, please specify which of the above roles you'd be willing to fill.
IF YOU ALREADY APPLIED TO SERVE AT CAMP OR IN TOWN, please still complete the above survey, so we know we can still count you in, despite the changes.
FAQs
What about Mandatory Volunteer Training on Saturday, June 27 …. and the optional TBRI training on Sunday, July 11? Both of these training dates are now cancelled. The training requirements for this year have been reduced by the national office. First-year volunteers will still be required to complete the 4-hour online training. The only in-person training required of first-year and returning volunteers this year will be the 3 hour training on the Friday night before the Weekend Day Camp. The all-day TBRI training has been postponed until next year.
What about the Trust-Based Relational Intervention (TBRI) training series that was going to be held this spring, hosted by Fostering Together? And the Empowered To Connect simulcast, hosted by Shekinah Christian Church? These in-person training events have been cancelled, however all content has been made available online. We

highly

recommend Trust-Based Relational Intervention (TBRI) trainings for anyone who works with children, especially those from trauma. Additionally, our local chapter is requiring all leadership and coordinators to complete annual TBRI training. Because of COVID-19, there is an unprecedented amount of TBRI training material being made available online for free this spring. Some are only available on certain days and some content expires the end of May. CLICK HERE for a complete list, including free, online content (last updated on 4/30/20). Forward your completed training certificates to us at: RFKCowlitz@gmail.com.
What if I already submitted my application to serve at camp as a FIRST-YEAR volunteer?  We are keeping your application on file but it is paused at the moment. Once the Weekend Day Camp is approved by DCYF and a date is set, we will contact all first-year applicants to confirm that you are still available and willing to serve that weekend. If you are, we will send you a link to schedule your in-person interview. In the meantime, please check your email for any communications from us within the last month or so. If you have not completed your background check or we are still waiting on your references, you can assist us by completing those tasks now. We would still appreciate you completing the survey above to confirm you are still hoping to serve with us.
What if I already submitted my application as a RETURNING volunteer? Please complete the survey above to confirm whether you still hope and plan to serve with us.
Are you still accepting VOLUNTEER applications? Yes! You can find that application here: www.jotform.com/RFKCowlitz/application
Are you accepting CAMPER applications? We will be, but not just yet. We will wait until we have approval from DCYF and the dates confirmed for our weekend day camp. We will announce on our website, Facebook page, and to our email list when that occurs. Click here to be added to our email list. Click here to visit our Facebook page.
Are you only accepting repeat campers for the Weekend Day Camp this year? Nope! Each year, our camper applications are open to any children who are in, or have spent time in, foster care or kinship care, as long as they are between the ages of 7 and 11 at the time of the originally-scheduled camp (August 2 – August 7). Preference is given to previous campers and children who are from Cowlitz or Wahkiakum counties (even if they are placed outside of our region). Children who have returned to their biological families or have been adopted are still eligible to apply for camp. Children who are living in Cowlitz or Wahkiakum counties but are wards of counties in other regions, are also eligible to apply for camp. We do accept applications from foster children outside of our area, however preference is usually given to those who meet the above criteria. Camper acceptance is not on a first-come, first-served basis. We do wait until the application period has closed before accepting campers and placing others on our waitlist.
We are praying that you and your loved ones are staying safe and healthy right now, and that you, too, find comfort in the knowledge that Our Father loves and cares for you personally, more than you can imagine.
Thank you for your continued partnership and prayers for our campers, their foster families, our volunteers and guidance for our leadership.
For the KIDS!
Royal Family KIDS Leadership Team
Julia Fielding, Patty L'Amie, Becky Lowsley, Jess McCloud & Carri Urquhart
_________________________________
Royal Family KIDS – Camp #372
(971) 225-7352 Call/Text |  cowlitz@RoyalFamilyKIDS.org
www.facebook.com/RFKCowlitz  |   Latest Newsletter   |  Subscribe to our email list.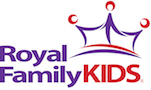 Confronting Abuse ・ Changing Lives
Treat People Royally | Make Moments Matter | Keep Moving Forward