2020 04 "More Than Ever" Digital Gala – Hosted by the Royal Family KIDS National Office
You're invited to join us for this free digital gala, being hosted by the national Royal Family KIDS Office this Friday from 1PM – 2PM. Check out the speaker lineup below! Hope you can join us! Follow the "Register in Advance" link below to sign up!
*****************************************************
*****************************************************
Join us this Friday, April 24th for the
More Than Ever Digital Gala
Join us during your lunch hour for the More Than Ever Digital Gala to understand more about the children RFK serves, many of whom are living in volatile situations which are known to intensify under the stress of crisis. We'll discuss scientifically validated tools and strategies for intervention for these children, personal stories of foster care, national metrics on child abuse and the impact on society, and the role of nonprofits in responding during this unprecedented time. We hope you will join us!
Friday, April 24, 2020
1:00 PM
After registering, you will receive a confirmation email containing information about joining the Zoom webinar.
Guest Keynote and Special Keynote Speakers
Anna Pilato
Senior Advisor to the Assistant Secretary, Administration of Children and Families, U.S Department of Health and Human Services
David Cross, Ph.D.
Rees-Jones Director, Karyn Purvis Institute of Child Development, Co-Founder Trust Based Relational Intervention (TBRI), Texas Christian University (TCU)
  Arveal Hawkins, Ph.D.
Foster care parent
Paul Martin
President and CEO, Royal Family KIDS
________________________________
Jess McCloud, Chapter Director
Royal Family KIDS – Camp #372
(971) 225-7352 Call/Text |  cowlitz@RoyalFamilyKIDS.org
www.facebook.com/RFKCowlitz  |  www.CowlitzCounty.RoyalFamilyKIDS.org
Latest Newsletter   |  Subscribe to our email list.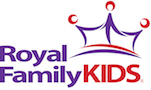 Confronting Abuse ・ Changing Lives
Treat People Royally | Make Moments Matter | Keep Moving Forward