2020 04 April Newsletter
Royal Family & Friends –
With all that is going on right now, we have several announcements regarding camp and the rescheduling or cancelling of events. Please take a few minutes to check out our April newsletter for complete details.
DID YOU KNOW?! March 31 was the deadline to apply to serve at camp this summer. That deadline has been extended. As you can imagine, some folks who had hoped to join us at camp this year are now unsure if they can (or already know they can't) afford to take that week of vacation from work. We are still hoping and planning that camp will happen this year, even if it means taking fewer campers, due to low volunteer numbers.
Please let us know if you have any questions about serving. I'm always more than happy to talk about camp! We also have some great video testimonials on our website on our Videos page. Check them out! www.CowlitzCounty.RoyalFamilyKIDS.org/videos/
COVID-19 doesn't stop our kids from needing this week of summer camp just as much this year (if not more, in these times of uncertainty). We pray they realize that their Heavenly Father is there by their side, comforting and protecting them every minute of every day, always desiring their good.
Camp: Sunday, August 2 – Friday, August 7, 2020
Volunteers Apply Here
(As long as that link is active, we are still accepting applications.)
Praying that you and your loved ones are staying safe and healthy right now, and that you, too, find comfort in the knowledge that Our Father loves and cares for you personally, more than you can imagine.
________________________________
Jess McCloud, Chapter Director
Royal Family KIDS – Camp #372
(971) 225-7352 Call/Text |  cowlitz@RoyalFamilyKIDS.org
www.facebook.com/RFKCowlitz  |   Latest Newsletter   |  Subscribe to our email list.
Camp: Sunday, August 2 – Friday, August 7, 2020   Volunteers Apply Here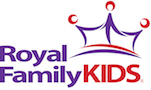 Confronting Abuse ・ Changing Lives
Treat People Royally | Make Moments Matter | Keep Moving Forward