2020 03 March 31 Royal Tea Party Update
Royal Family & Friends –
The health and well-being of our community is one of our highest concerns, and in following the guidelines set forth by our government leaders during this COVID-19 crisis, we are rescheduling our annual Royal Tea Party Fundraiser and Auction for Sunday, September 27. It will still be held at the Youth & Family Link from 1:30PM – 3:30PM. We do realize that there is the possibility that large gatherings may still be restricted by September. If that is the case, we'll have to decide what that means in late summer. (It will most likely entail shifting to an online virtual event at that point.)
For those who purchased tickets on behalf of others, unless you specified their email addresses during checkout, we hope you can help us out by kindly sharing this information with them, please.
Our community is entering into uncharted waters of a global pandemic which shakes our foundation and stirs fear and panic in adults. For children in foster care, the changes, isolation, and stress on foster families compounds the insecurity and uncertainty that characterize their lives on the best of days. The children we serve are being impacted in a big way, and we are determined to continue doing our work in new and creative ways so we can be there in the moments they need us most.
While we treasure the opportunity to gather together, what's going on in our world is changing the format of our largest fundraiser, one that funded over 25% of our annual budget last year. Because of this, your support and generosity is needed now more than ever to ensure that children in foster care in Southwest Washington will still have experiences that will change the trajectories of their lives forever.
* If YOU CAN JOIN US on the new date, yay!
Please note: Because of the new date, not all of our table host/decorators will be able to make it. Since they each select their own theme and then generously provide and put together all of the decorations and place settings, it means that some table themes may no longer be available and we'll have to re-work the seating chart a bit. We have currently closed additional ticket sales to allow us time to confirm and regroup. As soon as we've confirmed our updated table themes, we will notify you. If your table theme had to be changed and you prefer to be moved to a different table, we will work with you to make that happen.
[If you are interested in volunteering as a Table Host/Decorator, please let us know ASAP!]
* If YOU CANNOT JOIN US in September, please let us know.
We regret that this date change means you won't be able to enjoy the event with us! We humbly ask you to consider your ticket purchase as a donation to our organization. As a 100% donation-based and volunteer run program, we are experiencing lower donations and volunteers this year, due to the financial strain many of our regular supporters are experiencing. Please email us (cowlitz@RoyalFamilyKIDS.org) to let us know if you are unable to make it and to inform us of your decision regarding your ticket purchase. 
HOW CAN I SUPPORT ROYAL FAMILY KIDS TODAY?
The primary reason for postponing our event until Fall, versus turning it into an online event this spring, was out of respect to our community members experiencing financial difficulties during this season. However, we are still planning to hold camp this summer. If you find yourself with the means to support us financially before camp, those donations would mean the world to us.
PRAY    We thank you for your continued prayers over our ministry, specifically for: our campers and all vulnerable children, foster caregivers, our recruitment and fundraising for this year's camp, wisdom for our leaders and protection and blessings over our volunteers and supporters.
GIVE     https://cowlitzcounty.royalfamilykids.org/donate
Every donation helps!
$5 – Camper water bottle with carrier (32 needed)
$8 – Memory book and photo printing (32)
$10 – Duffel bag for camper (32)
$10 – Bible for each camper (32)
$20 – Backpack and school supplies (32)
$30 – Media Player with camp songs (32)
$50 – Complete Birthday for 1 Camper (32)
$200 – All Memory books + photo printing
$600 – Covers all expenses for 1 camper for the week
$1,200 – All ziplining activity for the week
SERVE  www.CowlitzCounty.RoyalFamilyKIDS.org/Get-Involved
For anyone interested in applying to serve at camp, our application deadline was March 31 but is being extended. We still have several more spots to fill. Visit our website for more information, including info videos and testimonials. Apply ASAP!
We pray that you and your families are all remaining safe, healthy and cautious during this time and wanted to share a few updates.
For the KIDS!
Royal Tea Party – Event Planning Committee
Michelle Casanover, Jina Ezell, Julia Fielding, Dana Kellogg, Patty L'Amie, Jess McCloud, Andrew Nguyen, Danielle Rowley, Beth Schwartz, Bryeanna Lea Siebert
________________________________
Jess McCloud, Chapter Director
Royal Family KIDS – Camp #372
(971) 225-7352 Call/Text |  cowlitz@RoyalFamilyKIDS.org
www.facebook.com/RFKCowlitz  |   Latest Newsletter   |  Subscribe to our email list.
Camp: Sunday, August 2 – Friday, August 7, 2020   Volunteers Apply Here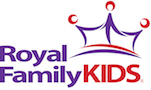 Confronting Abuse ・ Changing Lives
Treat People Royally | Make Moments Matter | Keep Moving Forward